Long-term stays
Long studio stay
long studio stay, cost-effective stay, long-term stay
Do you dream of becoming bilingual in French? Learning and mastering a new language is a process that will take some time, but it's possible thanks to our long studio stay! Live in France in Montpellier to learn French and to immerse yourself in French culture for a long period of time (3 to 12 months) is the best way to achieve this !
Live in France and learn to speak French fluently by immersing yourself in every moment of daily life.
Discover another culture and meet other students who, like you, want to live an unforgettable experience coming to France in Montpellier.
Enrich your CV with an international long-term stay and French language skills that will make all the difference to your career path.
Our long-term cost-effective stay program will enable you to acquire a very good level of French while keeping your budget under control!
The long studio stay formula is a rhythm and organization designed to improve your level of French:
Coming to France and live in Montpellier for 3 to 12 months and take 20 French lessons a week, i.e. 4 lessons a day from Monday to Friday. Depending on the length of your stay, this total immersion program will enable you to progress several levels in French. Do you dream of becoming bilingual? Live in France and count on 12 months to reach level B2 or C1 if you're a beginner, and 3 to 6 months if you already speak French.
In the class, you'll experience a wide range of everyday situations to familiarize yourself with the French language in a small group at your own level. By coming to France, you'll gradually develop all your skills (oral expression and comprehension, written expression and comprehension, cultural and intercultural skills).
For your accommodation to live in France, choose freedom with a stay in a self-catering apartment in Montpellier.
An independent studio apartment lets you live in Montpellier on your own. The Alliance Française Montpellier offers fully-equipped and furnished studios from 14 to 18m². Our studios are chosen for their comfort and accessibility, to offer you the best possible stay.
INFORMATION
RHYTHM
20 lessons of 45 minutes, Monday to Friday
TRAINING DATES
Every Monday (except for beginners, 1st Monday of the month)
SCHEDULE
Mornings from 9:15 a.m. to 12:15 p.m. or afternoons from 2 p.m. to 5 p.m.
ACCEPTED LEVELS
All levels
NOMBRE DE PARTICIPANTS
8 to 12 participants
Focus
Our teaching method
Practice is the leitmotiv of our French teaching method. Therefore, our courses are lively and dynamic. Whether you're coming to France, studying or working, your mastery of French will enable you to progress in any field.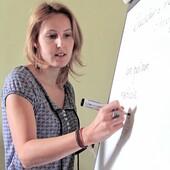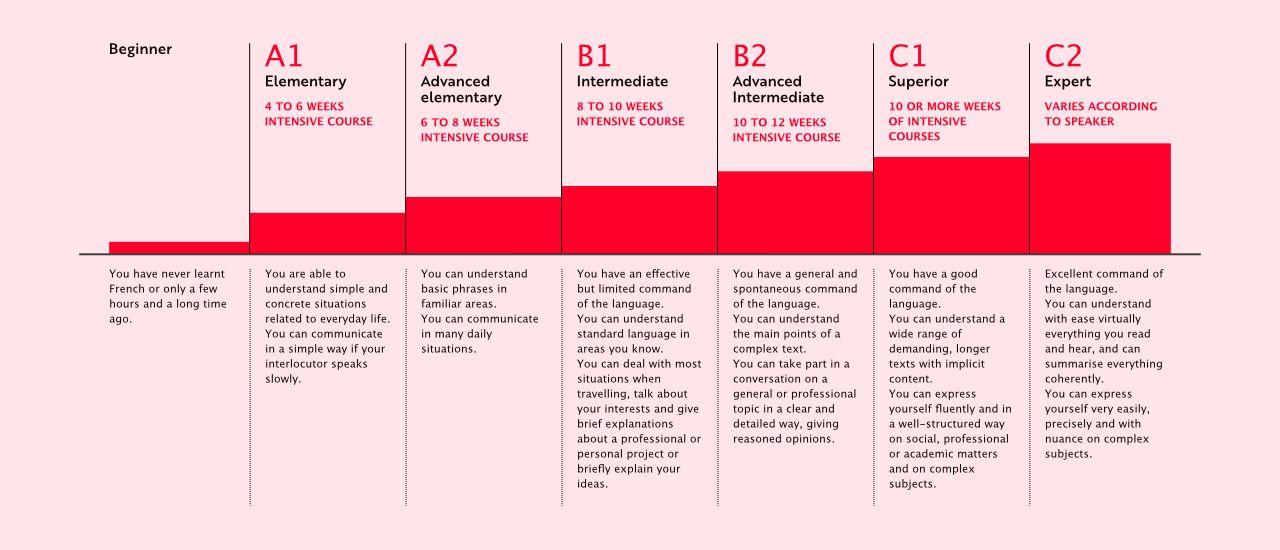 Long studio stay
First of all, choosing a cost-effective stay is a great choice to learn the language. Secondly, with the Alliance Française Montpellier you have a range of packages available. For example, French cooking and wine. However, if you rather like sports we have the French, sport and nature package.
Long-stay studio
To begin with you have to define if you prefer to live in France or to learn online. As a result you'll be able to choose among our courses. For instance, intensive French course online. But also French workshops online. Finally, French private course online.
Cost-effective stay
Live in France
First of all, our cost-effective stay will enable you coming to France. As a result you will learn how to speak. Above all, your vocabulary will be richer. In addition, you can enrich your CV with a long studio stay.
Long-term stay
Firstly, a long-term stay is an effective way to immerse yourself in the culture. Secondly, you can visit Montpellier and its surroundings. For example, thanks to our excursions. Moreover, discover the south of France.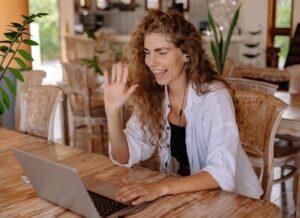 Coming to France
To conclude, coming to France. In addition, choose the long studio stay. However, if you prefer you can choose the long homestays host family. Indeed, you are never alone. What's more, you live as French person. On the other hand, the studio enables you to be in autonomy.
Long studio stay
Finally, contact us.