General French
Intensive French course
Intensive French course in Montpellier, learn and practice French as a foreign language every day to make rapid progress with intensive French classes.
Develop your communication skills thanks to lively courses focused on the practice of the language
Improve your level of French for your everyday life, to travel or to study
Learn or improve your French while enjoying the mediterean lifestyle in Montpellier and the South of France
Our French courses are designed to help you progress quickly
20 French lessons per week – 4 French lessons per day from Monday to Friday – for regular progress. This Intensive course ensures rapid progress and dynamic, lively language learning. It focuses on listening and speaking but you shall improve all language skills including writing and reading. You learn French in small groups for a greater interaction and communication in a friendly French-speaking atmosphere.
You will develop your French language skills in "real life situations" through a wide variety of topics from French and Francophone daily life and culture. The courses are designed by our highly qualified French teachers. You will gradually learn to master the structures of the language (grammar, vocabulary) through practical activities. You will be immersed in French-speaking culture during your French courses and cultural and social activities.
Our passionate teachers will guide you throughout your learning process.
Looking for advice? Choose the right length for your course according to your goal. It takes 4 to 8 weeks to reach the next level!
Information
Rythm.
20 lessons of 45 minutes from Monday to Friday
Course dates.
Every Monday
Schedule.
Mornings from 9.30am to 12.30pm or afternoons from 2pm to 5pm
Levels accepted.
From A1 level (elementary) and above
Number of participants.
8 to 15 participants
focus
A communicative and lively approach
Our communicative teaching method is effective. You practice the language in immersion, interact with other participants and learn to communicate in real-life situations. You learn to gradually master French language structures (vocabulary, grammar) that you need to communicate at your level. Thanks to our practical approach, you will quickly develop your fluency and confidence in French.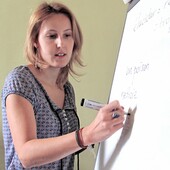 Intensive French course
Intensive French course, learn French fast in France, French as a foreign language with French classes in Montpellier, Alliance Française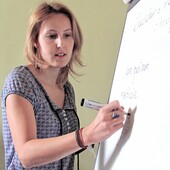 French as a foreign language
Learn French fast
The intensive French course in Montpellier, to learn French quickly in full linguistic immersion in France
Firstly, the French as a Foreign Language course, moreover the Alliance Française de Montpellier, secondly they are designed to make you progress, from the CECR scale.
Secondly, the French courses combined with accommodation in a host family allow a linguistic immersion in France. Firstly, the Alliance Française de Montpellier is part of the international network of Alliances françaises, which is why it is dependent on the Fondation Alliance Française.  It must be said that the network includes more than 800 Alliances Françaises throughout the world. From there the values are to spread and promote the French language and culture.  On the other hand the intensive course Plus.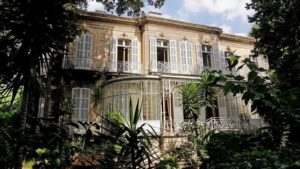 Language immersion in France
Intensive French course
In addition, the French course in Montpellier with séjour linguistique.
Not only travel to France to learn French in Montpellier. But also, the intensive French course for foreigners so that to learn to speak, not to mention read, even write and but also listen to French.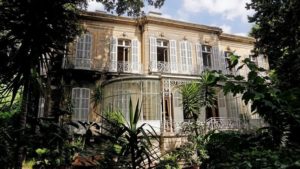 Learn French in Montpellier
Because the teachers at the Alliance Française de Montpellier are involved, learners make very rapid progress. So much so that a learner can go from A1 to B2 in less than 7 months of training. Because of the length and intensity of the training, students progress quickly. In addition, the courses in Montpellier are intensive and dynamic.
Language Immersion Montpellier
Speaking, reading, writing and understanding French
Therefore, students can participate once again in the cultural activities of the Alliance Française de Montpellier. After that, they can experience language immersion on a daily basis. In addition, they can live with a host family and then benefit from other accommodation offered by the school. Certainly, you will find information on how to get to Montpellier.  Then take part in the language workshops.

Language immersion in Montpellier
Intensive French course
Of course, the Alliance Française team is dedicated to its students and certainly ensures the quality of its service. All in all, the team is very close to its students, which favours their learning.
Learning French in Montpellier
Finally, once students have registered, they are given a placement test. This allows us to define their class. This is why on Mondays, we ask them to come to school early, and finally, they are given a tour of Montpellier. It should be noted that the French course for beginners starts on the first Monday of each month. In short, once the A2 level is obtained, preparation for the Delf is offered.  Finally, students leave with a diploma which they can take to certify their level for life.
Learn French in Montpellier
Intensive French classes
In short, language immersion, therefore, allows students to learn French quickly, and ultimately speak French in France. Since the courses are dynamic, students ultimately learn with pleasure.
Intensive French course
Ultimately they can live and work in France.  In short, French in France to enhance your career. To finally study or work in France. In this perspective of the language. To finally speak with intensive French classes. Then to live. Finally to get the nationality. Finally to take an interest in the course. Because it is necessary to master the language. And then to get a language level. To enhance one's experience. This is how learning. Definitely French. To become bilingual. To finally speak French with friends and family. Finally to obtain a B2/C1/C2 level. Finally, to obtain his Delf/Dalf