Quote french course
Free quote french courses
Quote for French course in France, free and personalized quotation, price calculation and quote request for French courses.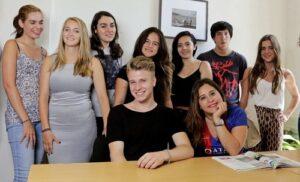 French course price calculation
Get a quote french course
Firstly, learn French with Alliance Française Montpellier. Furthermore, study French with our school in Montpellier. Moreover, you can contact Alliance Française. Therefore, discover our accommodations in Montpellier. Finally, choose the intensive French courses. Nevertheless, Alliance Francaise offers online French course.
Alliance Française
First of all, ask for your French course quote in Montpellier with the Alliance Française Montpellier. Therefore, you can customize your French course by choosing your French course in Montpellier. Furthermore, you can add an accommodation and activities.
Firstly, learn French in Montpellier. Therefore, enjoy a French immersion. Furthermore, choose the best French institute in France. Finally, it's the best way to study french in France.