Alliance Française
Alliance Française is the first French language school in the world offering the best French courses and classes
Alliance Française is the reference for the teaching and learning of French in the world. It is recognised first and foremost for its expertise in French pedagogy, the quality and variety of its French classes and courses. But also for its incredible cultural offer. Our French Institute disseminates French-speaking cultures and promotes dialogue between cultures. We offer French courses and French classes for all profiles.
Learn French with the best French schools in France and over the world.

834 Alliances Françaises in 133 countries
500,000 students of French language in the world
9,100 teachers
14,400 employees
26,000 cultural events
3.5 million participants in cultural events
Alliance Française Montpellier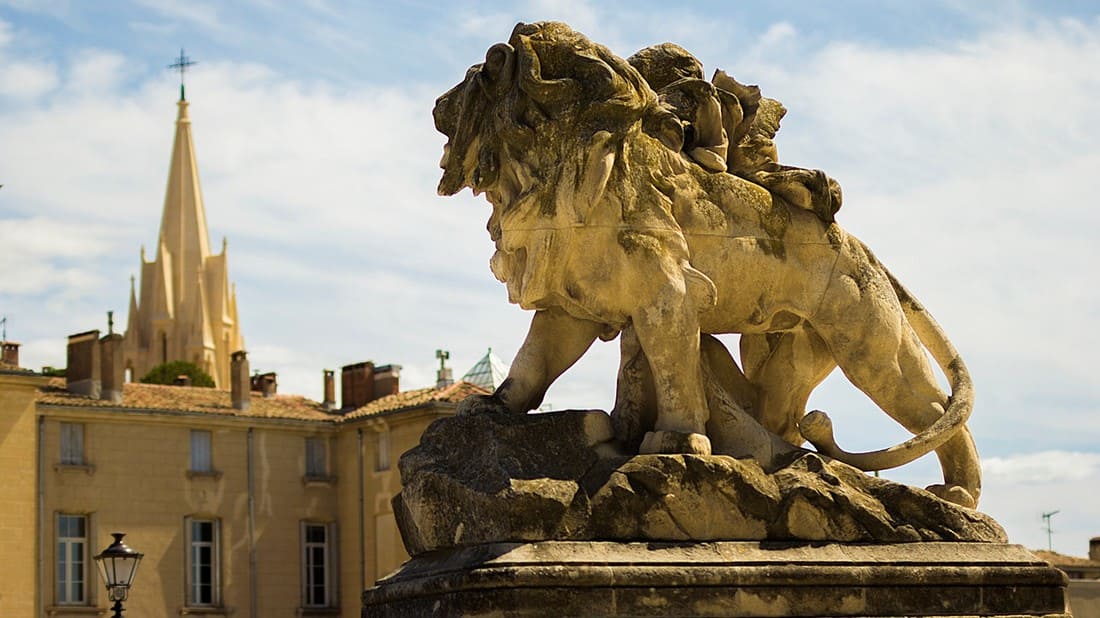 Visit Montpellier south of France
In one of the most beautiful regions of France on the Mediterranean coast
Montpellier is a magnificent University city founded in the Middle Ages. Today, it shines with cultural and sporting dynamism. Montpellier also offers you 300 days of sunshine a year and is indeeed the ideal destination for learning French! Montpellier cultivates the art of living in the south of France with sunny terraces and plenty of gourmet restaurants and cafés. The city is also one of the most exiting city in France. It moves day and night with concerts, sports events, festivals, theatres, exhibitions…
To learn French in France choose Alliance Française in Montpellier. The friendly team of Alliance Française Montpellier is waiting for an unforgettable experience.
Alliance Française Montpellier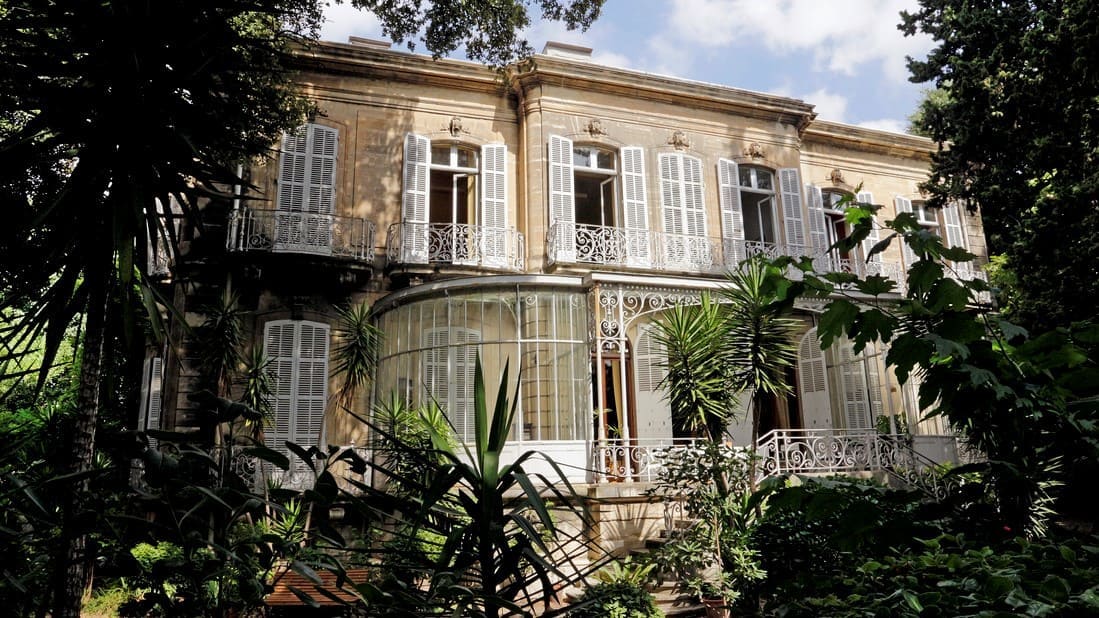 Learn French in an exceptional environment
Located in a magnificent 19th century building with gardens in the historic centre of Montpellier,
Alliance Française Montpellier welcomes you in an exceptional setting. You will enjoy the spacious, bright and very well equipped classrooms (computers, interactive video projectors).
Choose your French course – intensive practice, cultural discovery, French exams, university preparation or professional life. Pick the best accommodation for your budget between 10 formula. Enjoy numerous cultural activities such as gastronomy, sports, arts or excursions.
Immerse yourself in the French language and culture with our French language school in South of France!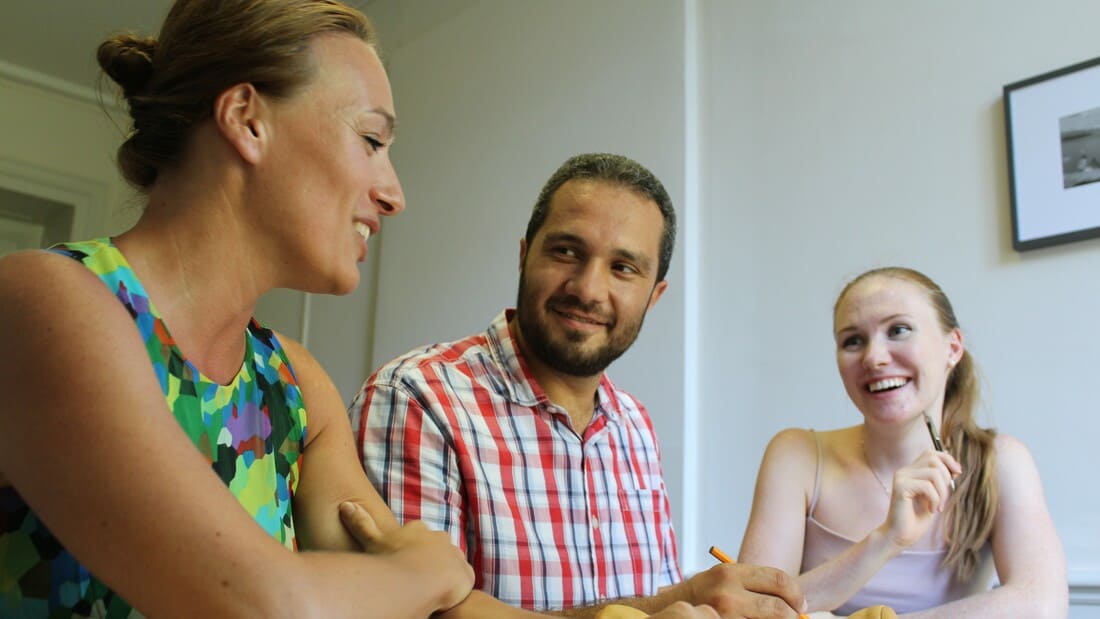 Certified quality French courses taught by passionate and friendly professionals
You will benefit from the experienced French teachers,
who are the international reference for learning French.
Trained in the teaching of French as a foreign language, our French teachers have solid teaching experience within the Alliance Française network in France and abroad. Our team is competent and warm which will allow you to benefit fully from your French classes. Progress efficiently while learning French in France !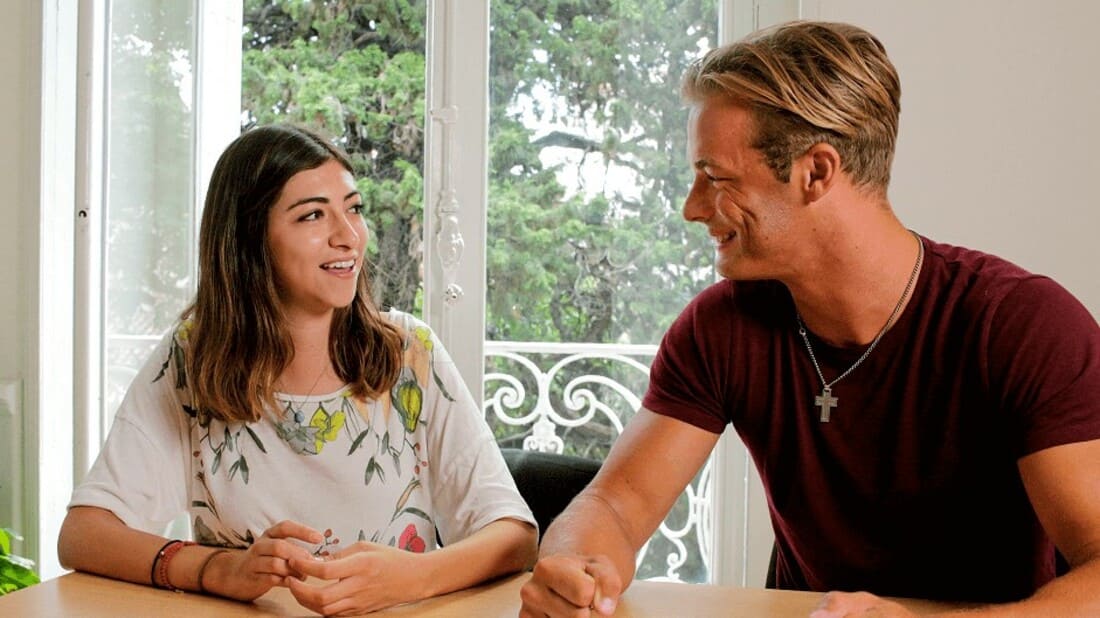 Learn French in immersion – our pedagogy gives fast results
With Alliance Francaise, you will learn French in small groups and benefit from personalised teaching.
You can choose your French course, general or specialised, French lessons, French courses for university, exams or professional life.
Alliance Francaise's active teaching method in full immersion will make you practise French very actively during your French lessons. You will have "on field" activies, projects, surveys in the city with the locals, and during the many cultural activities that we organise.
Our French immersion method has proven that you will progress twice as fast as learning French in your home country.
Alliance Française Montpellier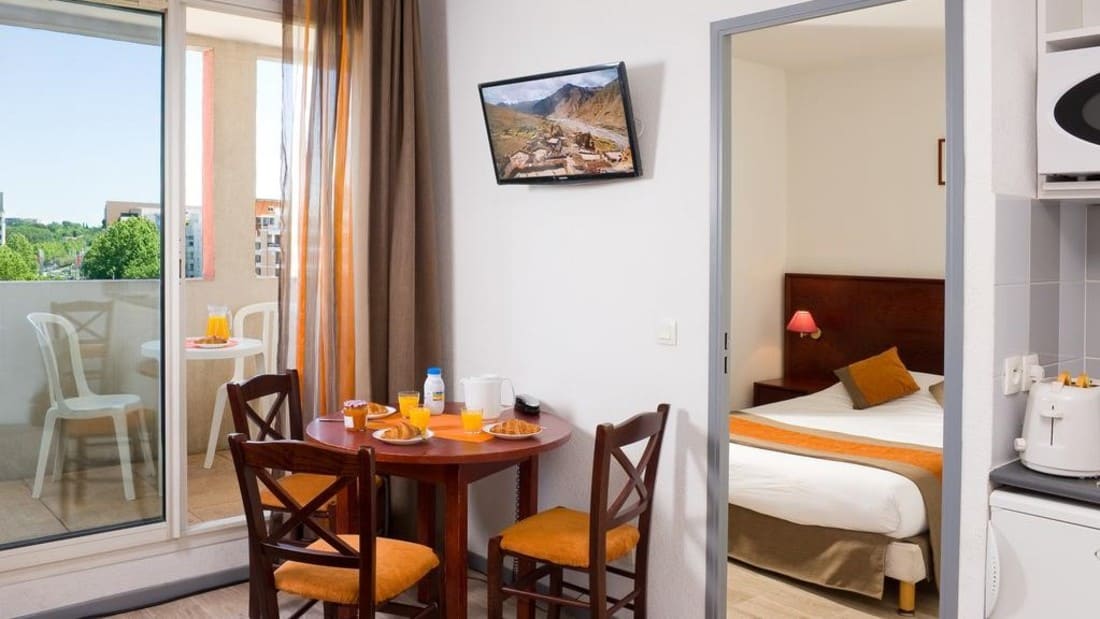 Accommodation for all tastes and budgets
At Alliance Française Montpellier, we pay special attention to the quality of your accommodation.
We have a specialised service, our accommodation manager will advise you and select your accommodation with care. Each accommodation meets a quality standard.
Homestay, apartments in hotel residences, furnished and equipped studios, high-standing private apartments, shared flats, rooms in university residences… You can choose the formula that suits you best.  We guarantee quality standards. Trust us and travel with tranquility.
Alliance Francaise Montpellier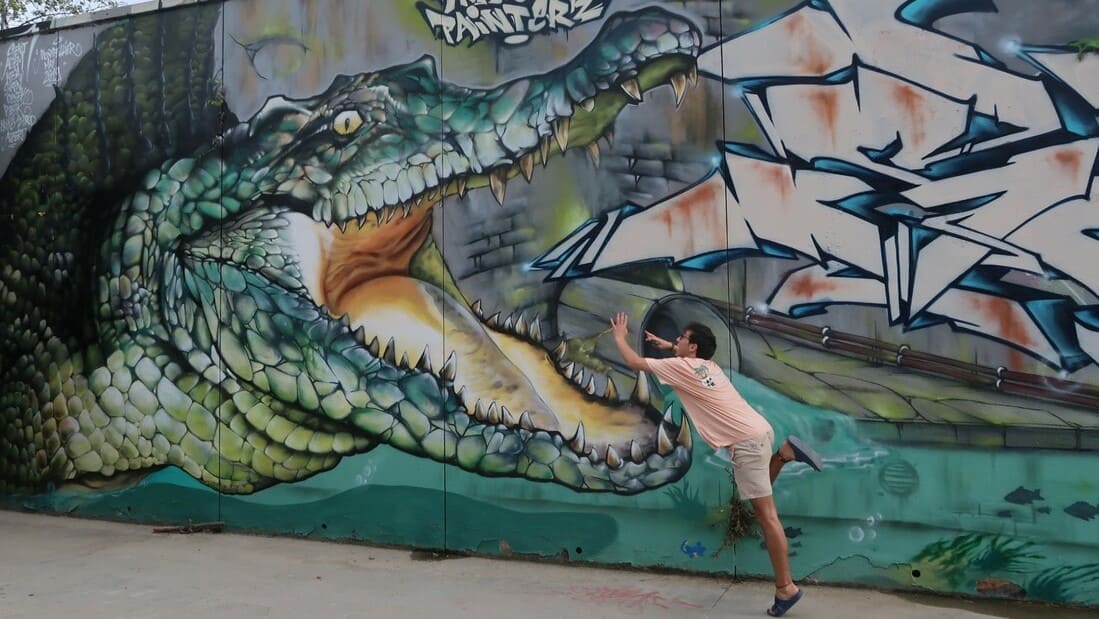 Culture and activities
An exceptional cultural agenda with our passionate Alliance Francaise guide:
Guided tours, concerts, exhibitions, outings… discover the vibrant life of Montpellier.
 
Gastronomy and tastings: French cooking classes with a chef, wines tastings, tastings of cheese and regional products.
 
Wunderfull excursions in Occitanie and Provence
Our south of France region is full of natural and historical sites, lot of which are classified as World Heritage by UNESCO. Discover Avignon and the Palace of the Popes, Carcassonne, the Roman cities of Arles and Nîmes, the Pont du Gard, but also the Camargue, and Provence…
Alliance Française, French language school in Montpellier, France . Learn French with quality French classes and courses. Discover French culture.